Mixtile Edge 2
Ready-to-use Single Board Computer
Customizable with various interfaces
High performance and low-power ARM processor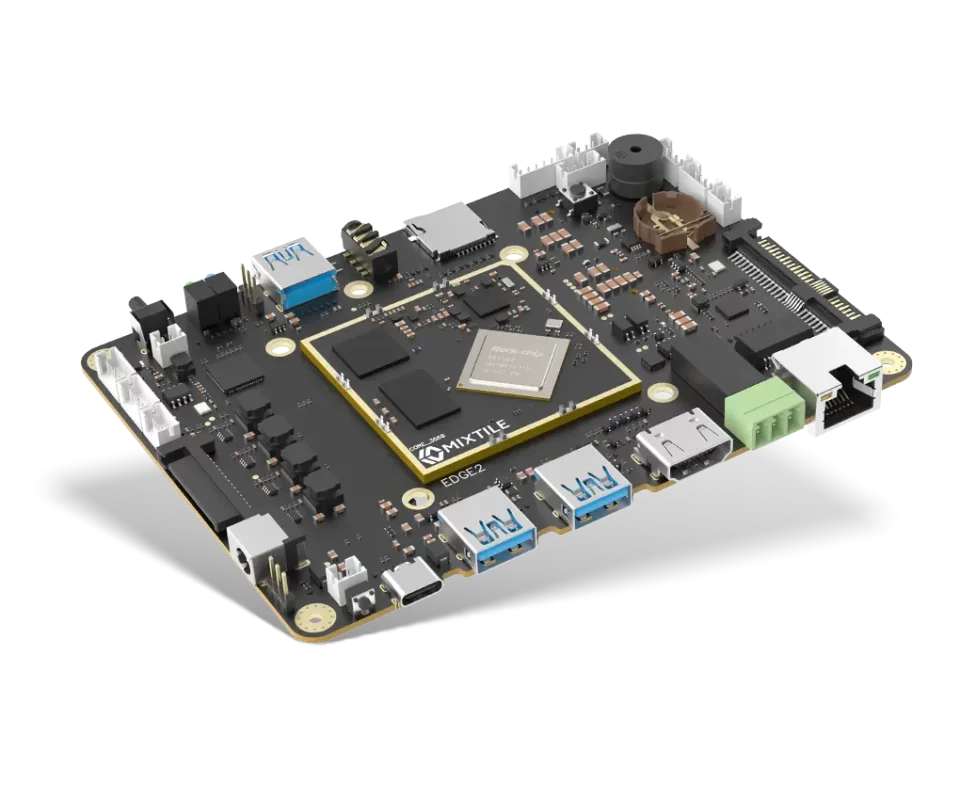 Edge 2 is a high performance and low-power ARM SBC (Single Board Computer), targeted for a wide range of IoT networking and edge computing applications. It can be utilized for networking, computing, controlling, and embedded systems like home entertainment areas for further achievement with the help of multipurpose software. This single board computer combines a Mixtile System-on-Module Core 3568, a Wi-Fi and Bluetooth wireless connectivity module, and a rich set of interfaces to create a highly efficient single board computer.
Edge 2 promises exceptional performance gains through the highly versatile embedded computing unit that ranges from a development platform to a fully built ready-to-run device. As an industry-standard product, it has comprehensive hardware along with production-ready software to provide ease in the development of edge AI applications. The structure of this ARM Single board computer is meant to offer flexibility and stability to system/software developers so that they can focus on their application development. Edge 2 can also be customized with various interfaces according to the user requirements. It can be interfaced with multimedia devices including HDMI, eDP, MIPI-DSI, MIPI-CSI. It also supports connectivity with peripheral ports such as USB, Ethernet, RS485, UART, TTL, I2C.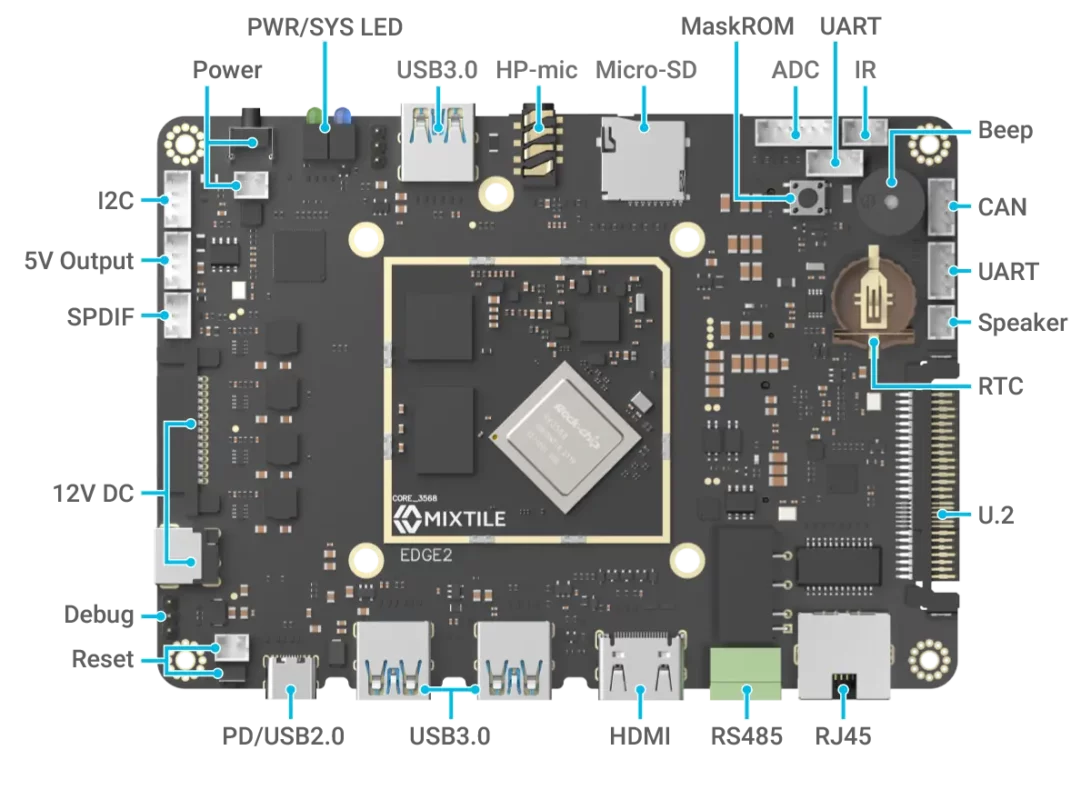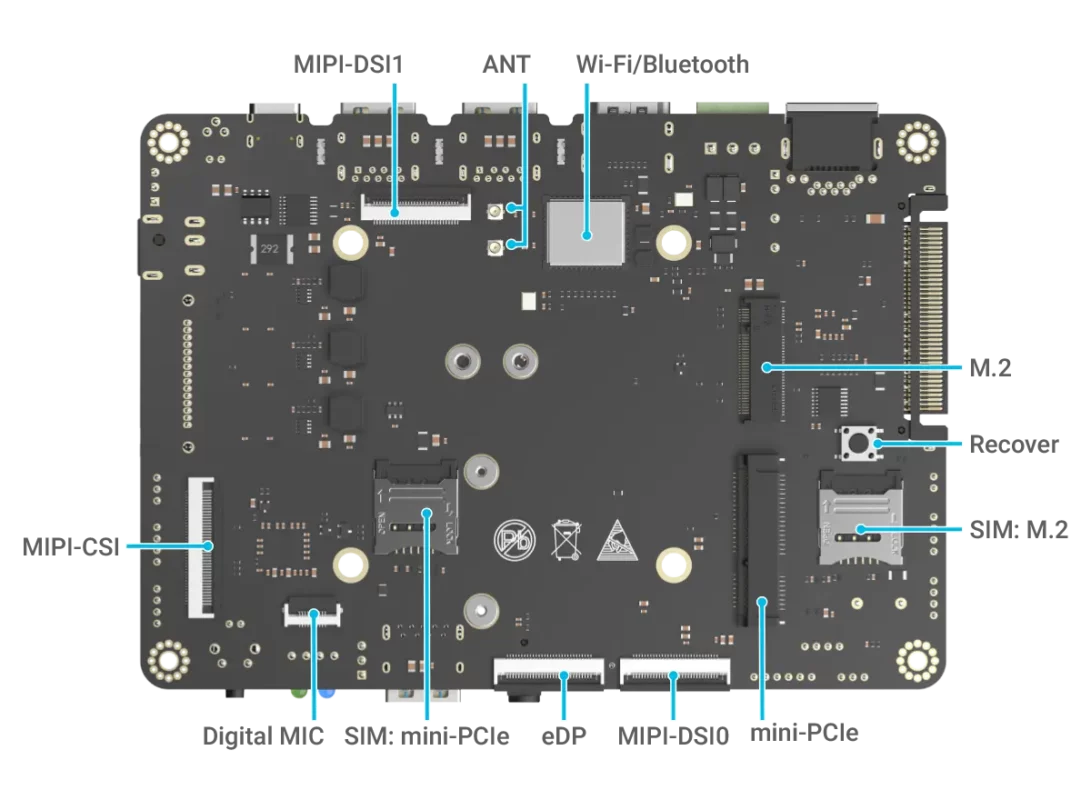 Technical Details
CPU: Rockchip Quad-core Cortex-A55 SoC Processor RK3568
NPU: 1 Tops
Memory: 2/4GB LPDDR4 DRAM Memory and 16/32GB eMMC
HDMI interface: HDMI2.0 / eDP / MIPI-DSI + TP / MIPI-DSI / MIPI-CSI
Video encoder: 1080P100 H.264/H.265 video encoder
Video decoder: 4KP60 H.265/H.264/VP9 video decoderStorage expansion:
Micro-SD 3.0 Flash Expansion Socket, M.2 Socket: PCIe 3.0, USB2.0, SIM Socket.
Other expansions: Mini-PCIe Socket: USB2.0, I2C, U.2 Extension Socket: SATA or PCIe 2.0, SATA, Gigabit Ethernet.
USB: Three USB3.0 ports
GPIOs: One RS485 and two TTLDigital I/O, SPDIF, I2C, DMIC
Wireless Technology: WiFi 6 802.11ax, Bluetooth 5.0, Support 4G/5G module
Power: 12V DC / SATA power socket, Type-C PD3.0 Power input(max 3A @ 20V)
Clock: Real-Time Clock with Battery Backup
Operating temperature: 0 to +80°C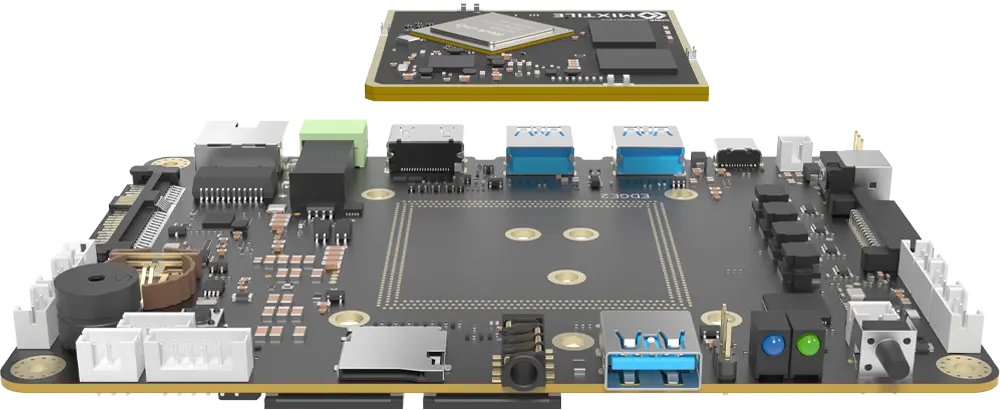 Edge 2 contains the System on Module Core 3568 by Mixtile. The Core 3568 is a System on Module that extends all the CPU functions to pins with an innovative connector.
This System on Module is composed of the main chip RK3568, LPDDR4, and eMMC. It leads to commonly used interfaces, and after adding peripheral ports, a complete system can be made conveniently and quickly.
The Rockchip ARM64 CPU supports multipurpose Quad Cortex-A55 processing cores, operating frequencies up to 2.0GHz, a Neural Process Unit with processing performance up to 0.8 TOPS, a 1080P100 H.264/H.265 video encoder, and 4KP60 H.265/H.264/VP9 video decoder, etc. In Edge 2 the default memory setting is 2/4GBytes LPDDR4 and 16/32GBytes eMMC.
Application Scenarios
Combining off-the-shelf functionality with leading commercial processors delivers the performance, scalability, and interoperability for your most demanding applications.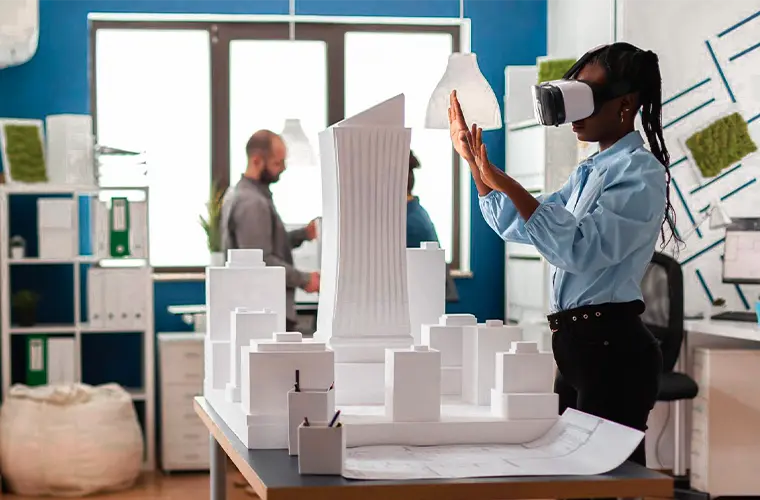 Augmented Reality / Virtual Reality
With the exponential growth in the innovation of industrial computers, embedded systems, Edge AI, IoT networks, and other advanced technologies. The Edge 2 ARM Single board computer can serve as the technical carrier for channeling industrial applications via VR/AR systems.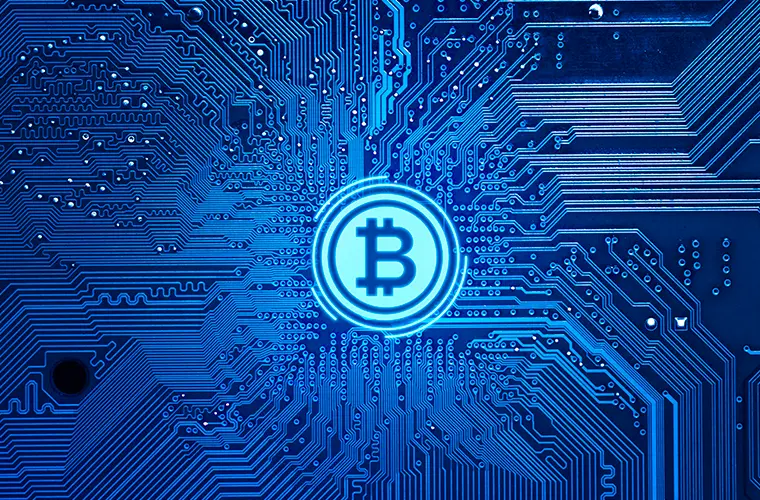 Blockchain Crypto Mining
The leading-edge technology of the Edge 2 provides sufficient computing power for mining cryptocurrencies at a mid-scale level. Blockchain processing featured by the Edge 2 ARM Single board computer allows exceptional computations capabilities at low power.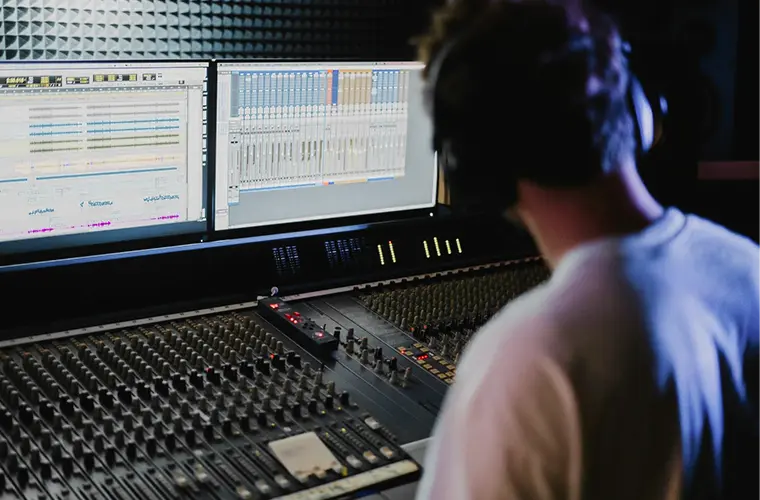 Music Synthesis
The customizable Edge 2 microcontroller has a built-in wavetable synthesis function that controls the MIDI engine to generate electronic music. This embedded computing unit can be used in a wide range of applications and is particularly suitable for products such as electronic pianos, digital pianos, electronic drums, electric guitars, electronic accordions, etc.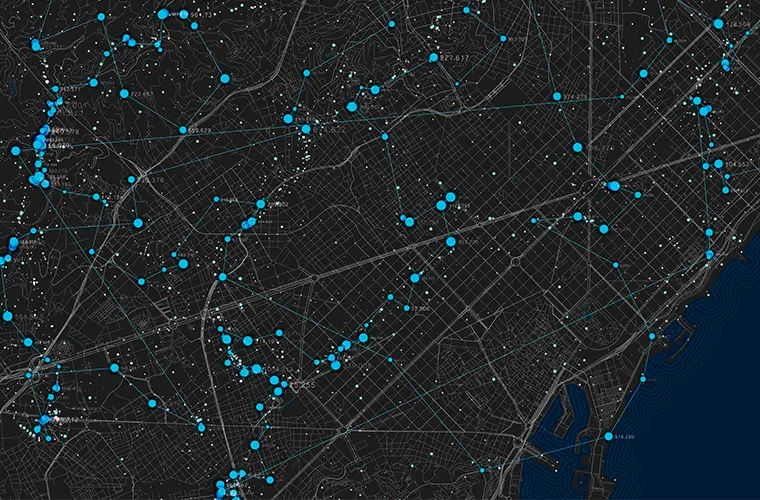 Analytical Interface Systems
The data capturing capacity of the core processor enables the Edge 2 ARM Single board computer to create a visual recognition-based decision-making system with efficient power consumption. An interactive channel between the data pipelines requires a rich processing embedded unit, Edge 2 ARM Single board computer serves the purpose exceptionally well for these types of Analytical Interface Systems.